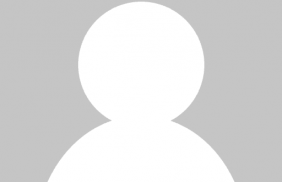 Practice Areas
Karen L. Gunderman
Associate
Karen Gunderman is a member in good standing of the Maryland State Bar as well as Member of the Federal Bar for the Federal District Court of Maryland.  She has been practicing law in Maryland for 20 years.  She relocated to Maryland in her teenage years and it has remained her hometown ever since.
Karen graduated from Notre Dame Preparatory in Towson, Maryland.  She thereafter attended High Point University in North Carolina where she was a Presidential Scholar, a member of the women's soccer team, nominated for Who's Who in American Colleges and Universities, a recipient of a Merritt Based Scholarship, and member of Zeta Tau Alpha Fraternity.  She studied in Oxford, England for the Fall Semester 1995. Karen graduated  Cum Laude with a BA in Political Science in 1997.  She then returned home to Maryland to attend law school at the University of Baltimore School of Law in the Fall of 1997 and graduated Cum Laude from the University of Baltimore in May of 2000.
Ms. Gunderman was admitted to the Maryland State Bar in December of 2000.  Her background includes general civil litigation, insurance defense, and personal injury.  She has handled claims for both plaintiffs and defendants. She also has experience handling family law matters, immigration and serious criminal traffic offenses.  Ms. Gunderman spent six (6) years as a claims attorney for a National Insurance carrier, managing civil litigation involving insurance coverage, catastrophic auto claims, and insurance bad faith litigation across the United States.
Ms. Gunderman has been a co-author published in the Tort Trial and Insurance Practice Law Journal published by the American Bar Association.
Karen enjoys the unique challenges that civil litigation presents while being able to be a source of support and guidance for all of her clients.  Outside of the office, she enjoys family time with her young daughter.
Publications
Recent Developments in Business Litigation," TORT TRIAL & INSURANCE PRACTICE LAW JOURNAL, Vol. 47, no. 1 (Fall 2011) (co-author)
"Recent Developments in Insurance Coverage Litigation," TORT TRIAL & INSURANCE PRACTICE LAW JOURNAL, Vol. 45, no. 2 (Winter 2010) (co-author)